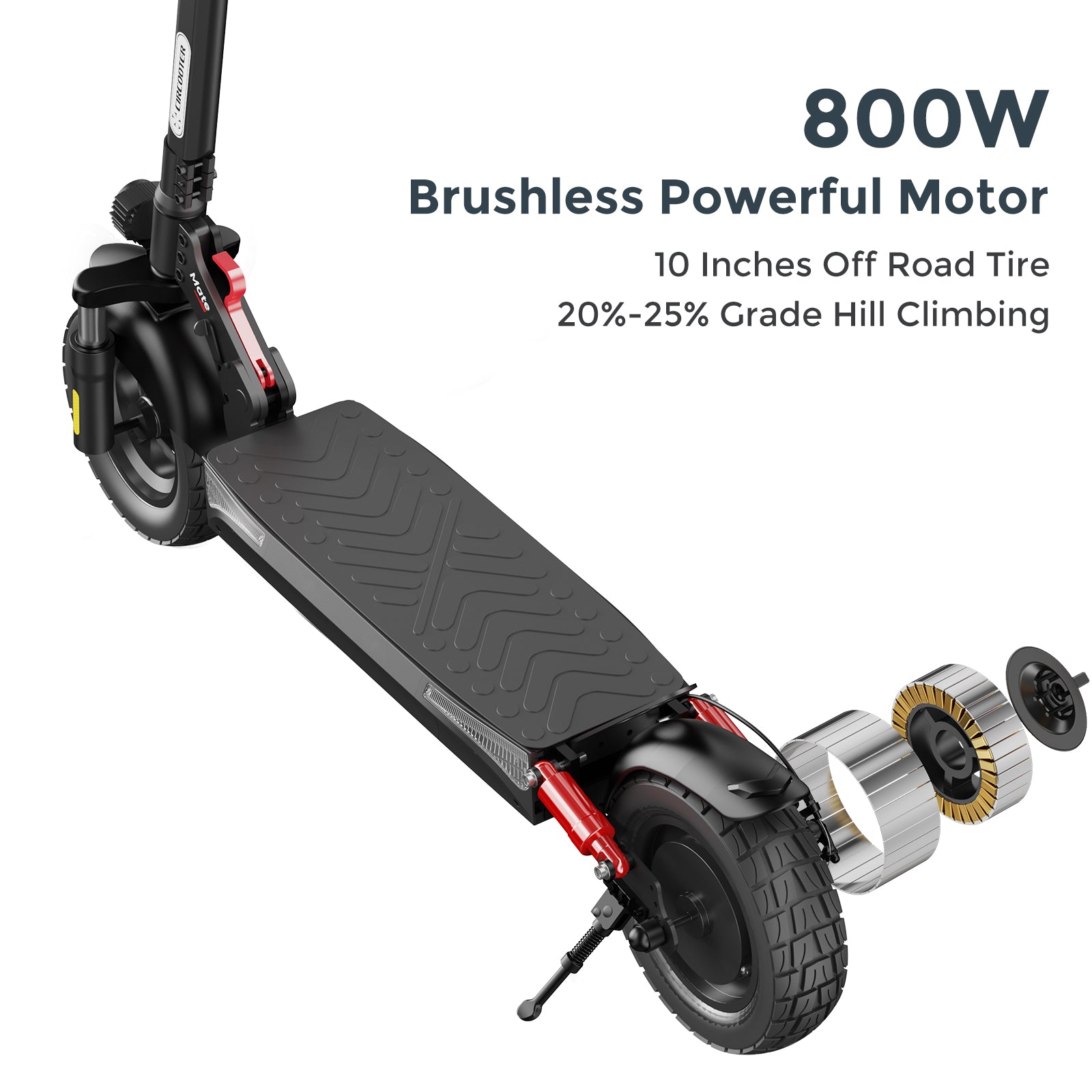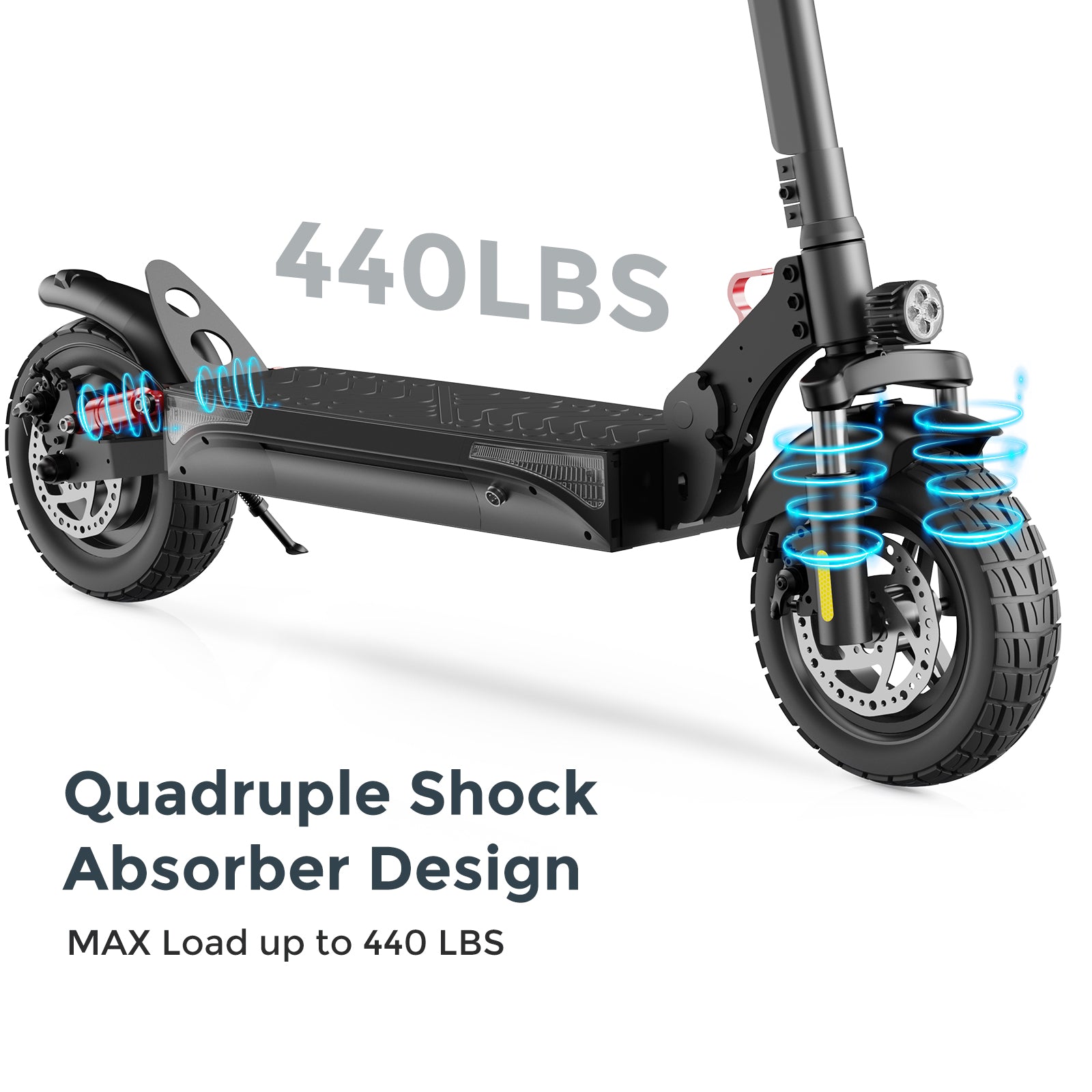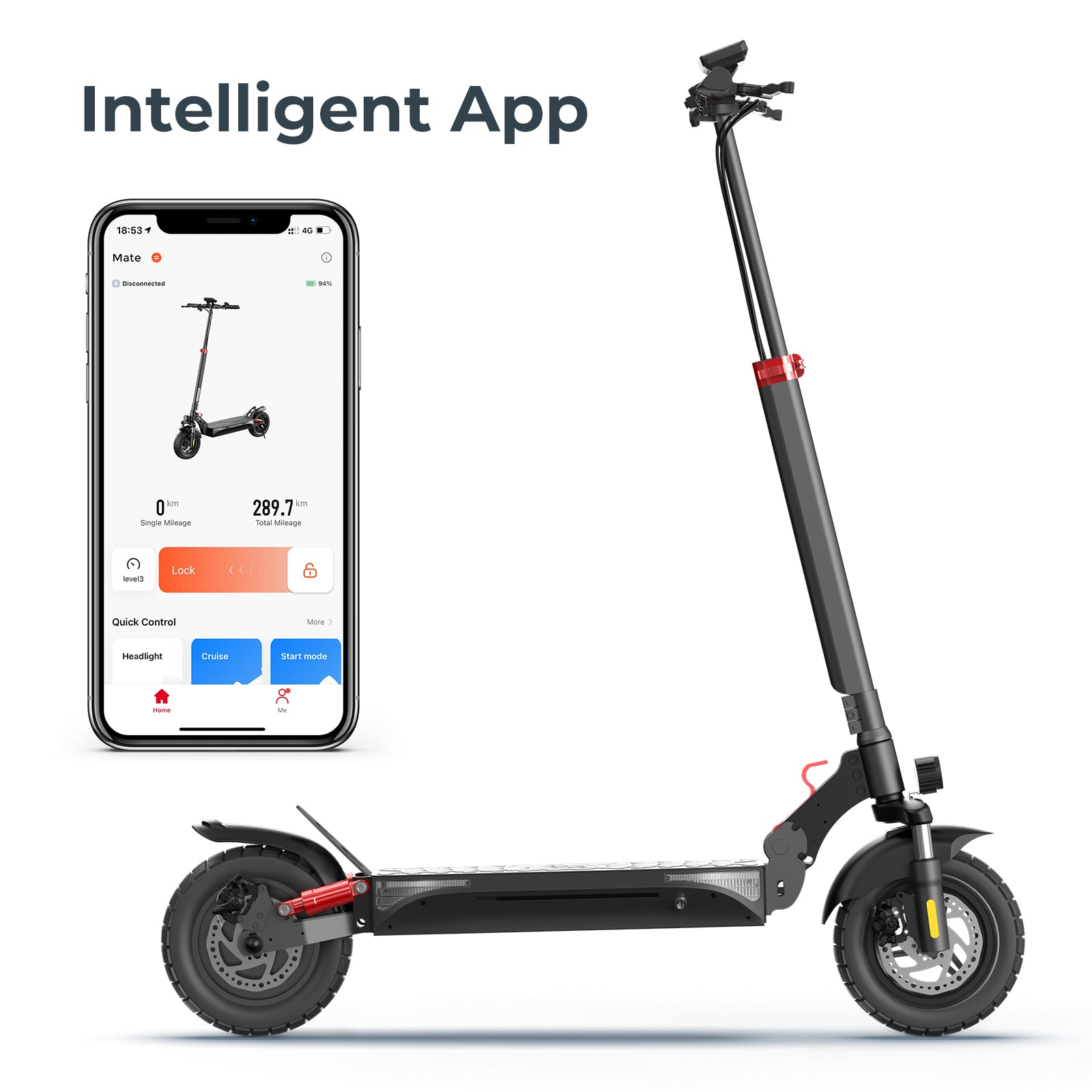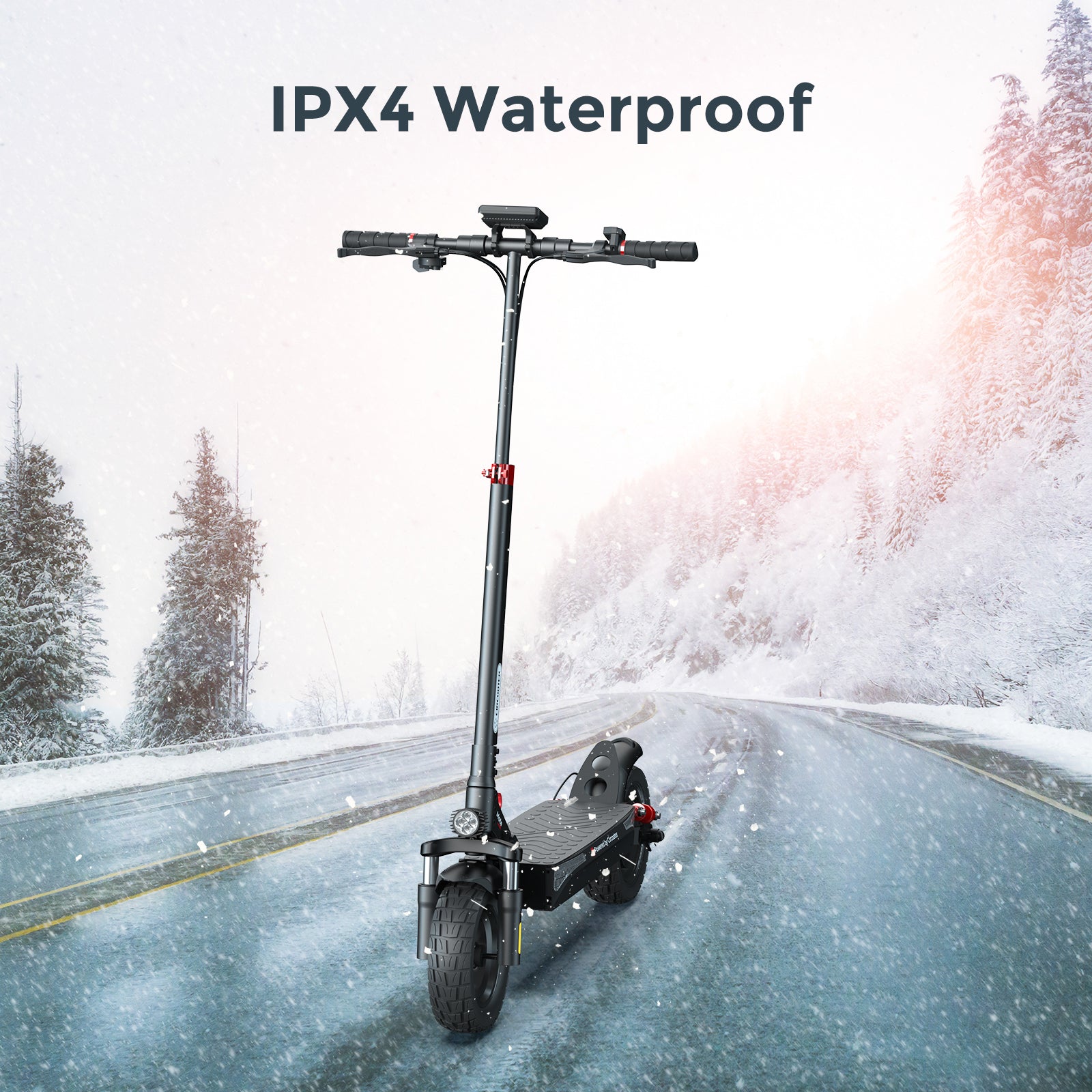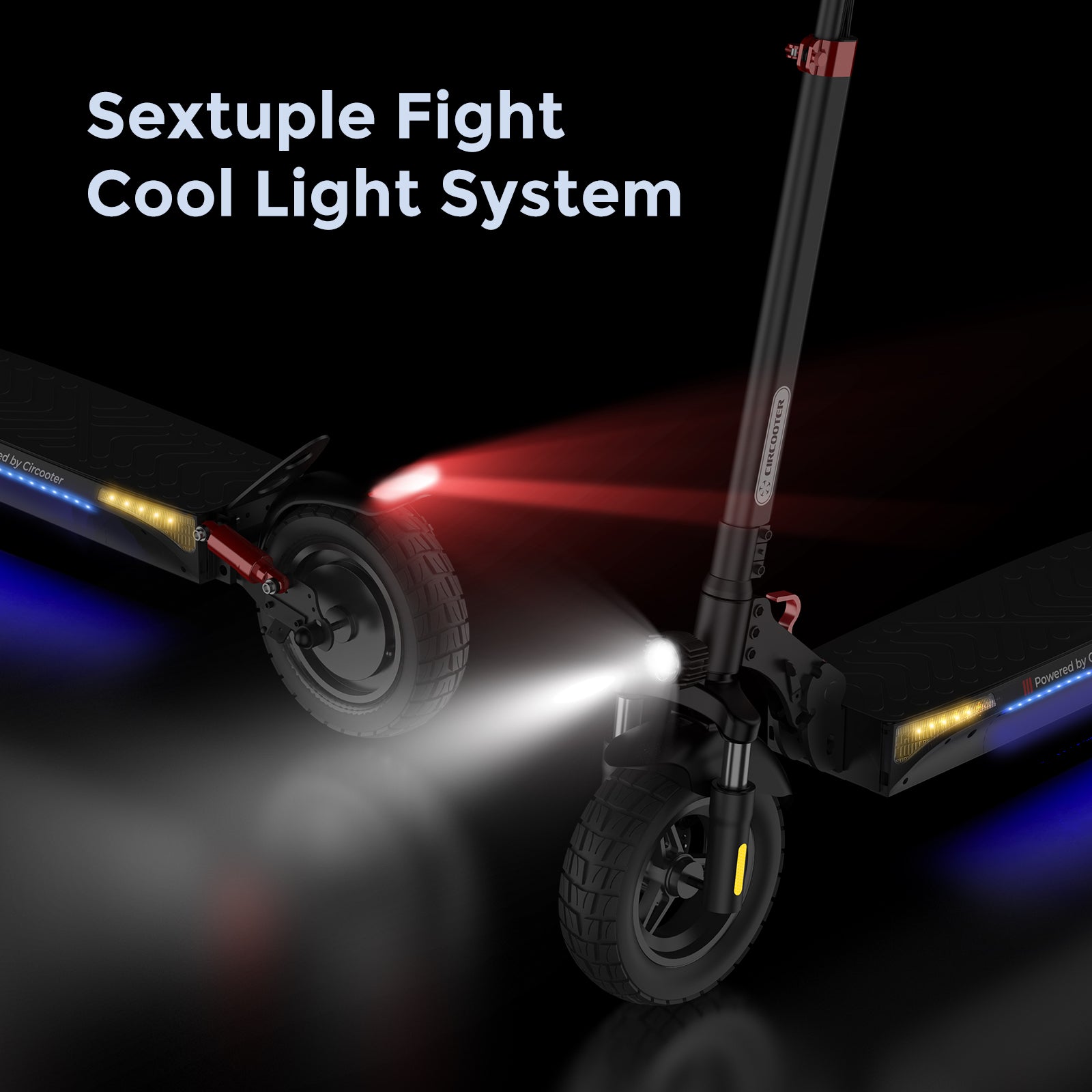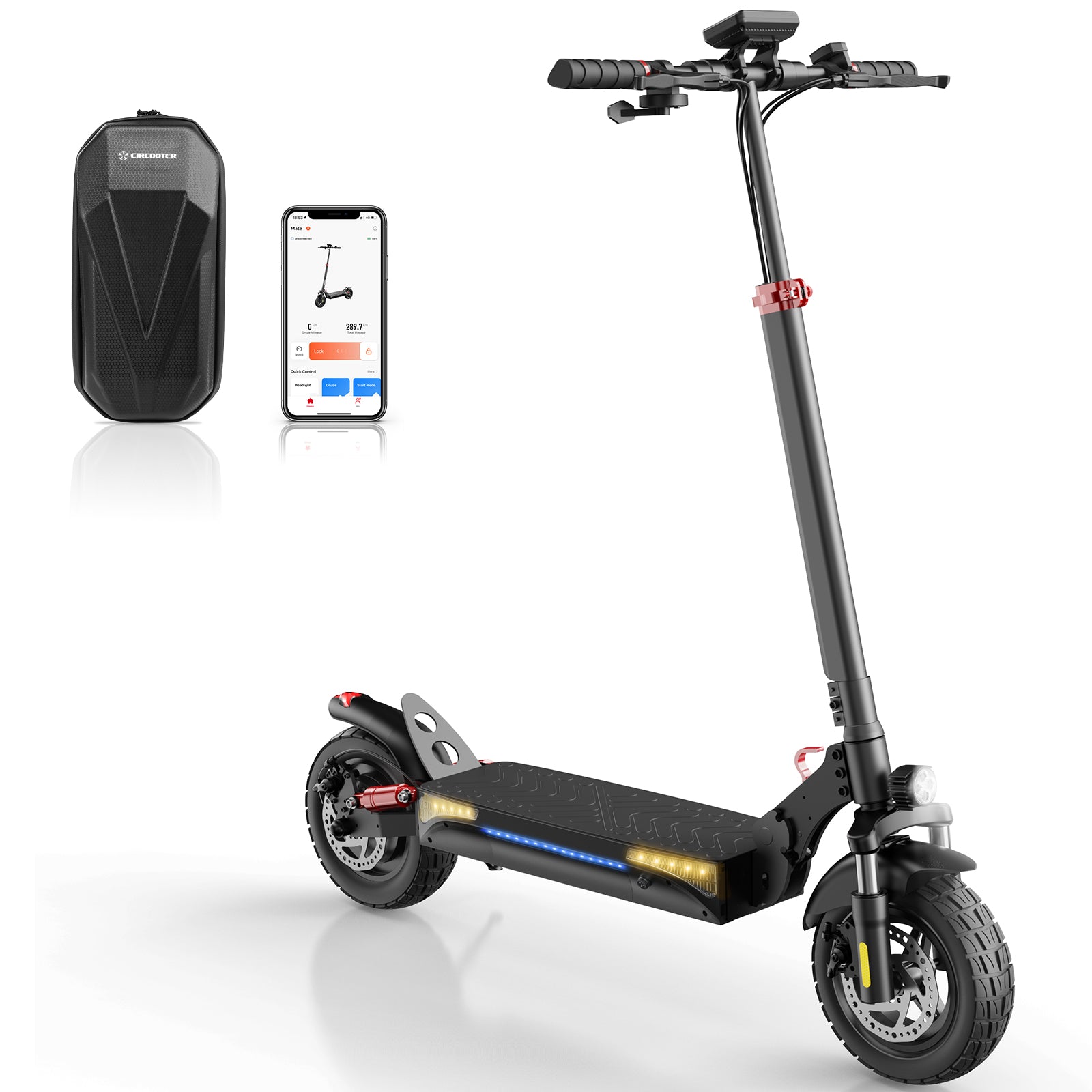 M 800W Racer Electric Scooter
Regular price
$649.00 USD
Sale price
$649.00 USD
Regular price
$799.00 USD
Get $50 OFF
Christmas Sale
2-5 Business Days Delivery
UPS/FedEx Reliable Carriers

Support Paypal/Affirm/ Credit Card/ Apple Pay Etc.

Buy Now, Pay Later, Free Installments

30 Days Returns Policy
One Year Warranty Service
M 800W Racer Electric Scooter
Regular price
$649.00 USD
Sale price
$649.00 USD
Regular price
$799.00 USD
SPECIFICATION
Top Speed

28MPH/45 KM/H

Range

25 Miles/40 KM

Battery

54.6V 12.5 Ah

Motor

800W Rated Power

Wheel Size

10 inches Off Road Solid Tires

Water Resistance

IP54

Charge Voltage

54.6 V/2A

Charge Time

5-6 Hours

Operating Temperature

14°F-104°F

Net Weight

48.5 lbs/22 kg

Folded Dimensions

47*8*19 IN / 120*20*50 CM

Unfolded Dimensions

47*23*50 IN / 129*60*128 CM

Climbing Ability

≤30%

Brakes

Front and Rear EABS brake + disc brake

LED Lighting

Headlight and Side lights, Turn Signals and Brake light

APP

Circooter, iOS and Android

Maximum Load

440 lbs/ 200kg

Recommended Height

47.24~78.74 inch
PACKAGE INCLUDED
1 x Mate electric scooter
1 x Charger
1 x Manual
1 x Quick Start
1 x Scooter Bag
1 x Toolkit
SHIPPING INFORMATION
🚚Shipping- Free shipping on all orders to the United States, 2-5 business days delivery time.
💝 Return & Refund Guarantee- 30 Days Money Back & One Year Warranty.
📞Customer Support- Please email to support@isinwheel.com. Our experts will reply within 24 hours.
FAQS
Q: First ride- Does the escooter have to be fully charged to turn on the scooter?
A: Yes, we recommend that you use only it after it is fully charged. Thi will help extend the life of the battery.
Q: In case something is wrong with the battery is it easily removable and replaceable

A: Don't worry, though, the scooter features the highest-performance Lithium Ion battery. Also, we provide 6 months of battery warranty. If there is any question or assistance needed, please feel free to contact Isinwheel Support Team.
Q: What is the max rider weight? Does the 300 lbs include the weight of the scooter

A: This scooter can withstand a maximum weight of 440 pounds, including the weight of the scooter itself. Weight over the max load may affect the speed and range.
Q: Is there any type of headlights in the front?

A: Yes, this electric scooter is also equipped with a 360° lighting system that includes a bright headlight, dual side moonlights, front and rear turn signals, and a brake light, ensuring that you can always see and be seen at night for all-around safety.
Q: Can this be ridden in heavy rain or inch-deep water puddles?

A: This electric scooter has a ground clearance of 8 inches, so it can briefly and quickly pass through inch-deep water puddles. We recommend that you keep it out of heavy rain.Or This unit is rated at IPX4, which is resistant to water splashes from any direction. We recommend keeping it out of heavy rain and water puddles.
Q: Are there more details about the modes and settings?

A: We are happy to answer your question. You can switch between riding modes or other settings via the quick function button on the left side of the handle. It has 3 riding modes — ECO mode, driving, sport mode — as well as switch on/off the light, press the horn, and other operations.
Q: Do those tires require air?

A: We offer reliability, durability, and better inner honeycomb off-road tires to the consumer. Honeycomb off-road tires promise a safer future free of blowouts or being inconvenienced by a flat tire. It is different from the hiboy and segway scooters which uses the pneumatic tire.
Q: Is this an 800w motor or 800w peak power motor that is really 500w?

A: 800W Brushless Motor.
Q: How to get into the P settings?
A: You can press the power switch button and the horn botton at the same time to enter the settings page. One click the horn button to switch the settings. Double click the horn button to confirm the settings. One click the speed button to adjust parameter to 0
Q: Does this electric scooter come with a charger, or does it have to be bought separately? If so, what charger do I have to buy? 

A: We have attached a 54.6V charger, tools, manual, and an electric scooter bag in the package when we ship the scooter electric adults.
| | | | | | |
| --- | --- | --- | --- | --- | --- |
| | GT2 | X3 Pro | M Series | R 800W | RPRO |
| Motor Power | 800W | 1200W | 800W | 800W | 1600W |
| Tires | 11 inch Off Road Pneumatic Tires | 12 inch Honeycomb Tires | 10 inch Off Road Tires | 10 inch Off Road Tires | 10 inch Off Road Tires |
| Maximum Load | 330 lbs | 400 lbs | 440 lbs | 440 lbs | 440 lbs |
| Product Weight | 53 lbs | 55 lbs | 48 lbs | 58 lbs | 63 lbs |
| Gradeability | 35% | 35% | 25% | 30% | 35% |
| Maximum Speed | 28 mph | 28 mph | 28 mph | 28 mph | 28 mph |
| Maximum Range | 28 miles | 37 miles | 25 miles | 25 miles | 31 miles |
| Suspension Type | Front & Rear Dual Suspensions | | Front & Rear Dual Suspensions | Front & Rear Dual Suspensions | Front & Rear Dual Suspensions |
| Driver | Rear | Rear | Rear | Rear | Front&Rear |
| Waterproof | IPX4 | IPX4 | IPX4 | IPX4 | IPX4 |
| Support APP | ✘ | ✘ | ✔ | ✔ | ✔ |
| Scooter Bag | ✔ | ✘ | ✔ | ✔ | ✔ |
| Price | $999 $699 | $999 $749 | $849 $599 | $899 $749 | $1099 $949 |
Great scooter!
I've been using the scooter to get from my job to my truck where I park and it's uphill and I think it's great it does the job awesome and it does climb the hill the only one tiny thing I wish it would not do is slow down while going up the hill but I guess you can't really fix that, other than that I think the scooters awesome for the price and I would recommend you get it ☺️
Awesome scooter
I absolutely love this scooter, the suspension is amazing! My driver's license got suspended and I needed to improvise and find a way to get to work and back home everyday and this was the best choice I made. Definitely would like a faster scooter but this was right on my budget and worked out for me. My commute to work is about 12-13 miles, luckily I am able to charge it in my office and within 2-3 hours it's fully charged again ready to get me back home. I've got 26 mph no problem. I keep it on turbo mode every time, brakes are great too. My boyfriend hopped on behind me, although he was scared and felt like he was falling off, we made it home from the train station which is about 2 miles away. Love this scooter, definitely recommend.
Easy Rider
The merchandise did arrive, easy to set up. Easy to maneuver, manual easy to read. The s scooter rides easily up the hill 30% grade. I'm enjoy this scooter, easy to store, fold. The headlights and rear lights are bright. I'm happy, worth what I paid for.
Im totally Happy
Honesty this was my first scooter in life, I had to check Youtube for advice and learn about this artifact. After several months, I decide to shop with this company, for the guarantee and also because it is an American company, if I need something or pieces, there is No problem at all, it is strong, the battery is amazing—800 wats of value. I totally recommend this product, I was practicing it, and the velocity is amazing 40 kilims per hour maximum, and easy to understand, when I received with the box, it was very easy to build. Thanks
Excellent Scooter and World Class Customer Service !
I recently tried the scooter but I preffered the for its better battery, better suspension and bigger wheels. I can easily reach 25-26mph instead of the advertised 28 mph. It made my commute to school easier and I don't have to pay parking fees!
Read this! Solid scoot
These electric scooter is awesome. It is fully equipped with a very high powered 800 watts of power and goes up to 28 mph. It has dual suspension which is great and the dual break system allows you to stop more easy and efficiently. It is equipped with a bright LED light which is extremely convenient while riding in the dark. It lightweight and perfect for traveling. It has a long lasting rechargeable battery and it is fast recharging. It is very durable and sturdy and high quality. Very good price and value overall. Definitely recommend it
I am impressed
This thing is a beast. I wanted to upgrade from a 800w. It's got a big deck. It's super fun. I ride motorcycles so this thing is as close as it gets to one.